Create a profile for My Feriepartner on My Feriepartnerfil til Mit Feriepartner
Provide your name and an e-mail address
Forgotten password – My Feriepartner
Enter the e-mail address you used when you set up your profile on My Feriepartner. We will then send you an e-mail to reset your password.
Back
Updated holiday home with vies across the Limfjord on the island Jegindø
Holiday home L10109

Booking details
Guests:
Choose
Arrival:
Choose
Departure:
Choose
Edit
Booking details
Guests:
Choose
Arrival:
Choose
Departure:
Choose
Edit
Show details
Update calendar and prices

Final cleaning
Enjoy your holiday until the very last minute - we do the cleaning for you when your holiday is over.
Description
Very nice and renovated holiday home with a view over the Limfjord situated on a large plot in idyllic surroundings on the southern part of Jegindø. The house is 2-storeyed and is decorated tastefully with wooden floors in light colours on the 1st floor. The ground floor includes a cosy living and dining room with woodburning stove in open connection with the nice kitchen, 2 bedrooms and a bathroom with sauna. The terrace can be accessed from the living room. The 1st floor contains another living room with sofa, TV and large panorama windows where you can enjoy the view, 2 bedrooms and another bathroom with underfloor-heating. There is an energy-saving heating pump in the house. 

The area 

Jegindø has a varied animal and bird life and an incrdibly beautiful nature. Here you can relax in the peaceful nature or experience Jegindø during a bike trip or a long walk on one of the many paths. On the southern part of Jegindø you also find the island´s best restaurant, Tambohuse Kro, and Jegindø Harbour offers a maritime atmosphere with yachts and fishing boats. By the harbor you also find the fishing museum "Æ Fywerhus". On Jegindø there are many nice and child-friendly beaches. There are also excellent fishing opportunities in the Limfjord and in the lakes and rivers in the area. 
   
Show more
Facilities
70 m to the beach

Wi-Fi

Sauna

Fjord view

Wood stove

Dishwasher
House information
8 adults
1 Piece pets
120 m² house
1,253 m² plot size
Built in 1984
Renovated in 2008
Smoking permitted
Toilet
Shower
Sauna
Fjord view
Distances
70 m to the beach
7.0 km to a shop
3.0 km to a restaurant
15.0 km to a golf course
70 m to the fjord
Energy / Heating
Wood stove
Electric heating
Heat pump
Avg. energy consumption winter 29 kWh/day
Avg. energy consumption summer 10 kWh/day
Electrical appliances
Dishwasher
Washing machine
Coffee machine
Refrigerator
Freezer 40 L
Cooker (with plates and oven)
Range hood
Iron
Multimedia
TV
Danish TV
German TV
Wi-Fi

Free Wi-Fi - Less than 5 Mbit

Radio
Surroundings
Terrace
Barbeque
Garden furniture
Show all facilities
Floor plan and interior overview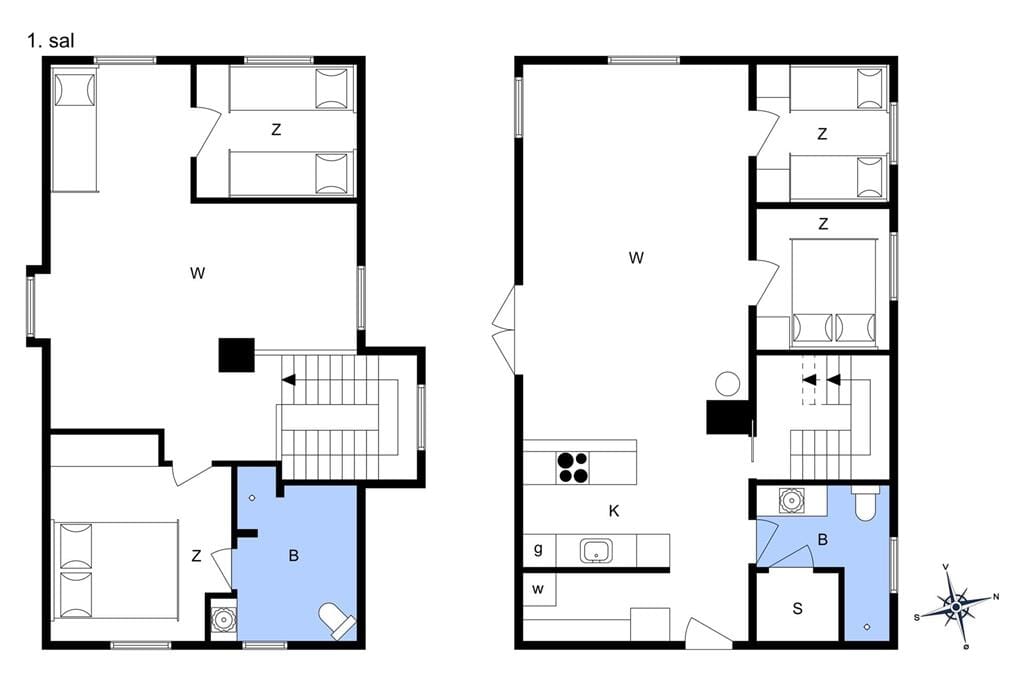 Bathroom
Toilet
Shower
Sauna
Under floor heating
Stone/tile
Kitchen/family room
Dishwasher
Coffee machine
Refrigerator
Freezer 40 L
Cooker (with plates and oven)
Range hood
Open kitchen to living-/diningroom
Livingroom
Wood stove
TV
Danish TV
German TV
Radio
View interior overview
Consumption information
Electricity (kWh)
0.38 EUR
Safety Included – your safety when you rent from us
Safety Included is insurance that guarantees you a good experience, even if an accident occurs. You always get the insurance with your booking at Feriepartner at no extra charge. The insurance is offered in collaboration with Gouda Travel Insurance.
Illness cancellation insurance without excess charge
Travel cancellation
Unemployment (cancellation)
Home contents/liability insurance
Doctor-on-call
Price guarantee (you will not find Feriepartner's holiday homes cheaper elsewhere)
Member of the Holiday Home Renters Industry Association
More about Safety Included
Less about Safety Included