Holiday home 236

Booking details
Guests:
Choose
Arrival:
Choose
Departure:
Choose
Edit
Booking details
Guests:
Choose
Arrival:
Choose
Departure:
Choose
Edit
Show details
Update calendar and prices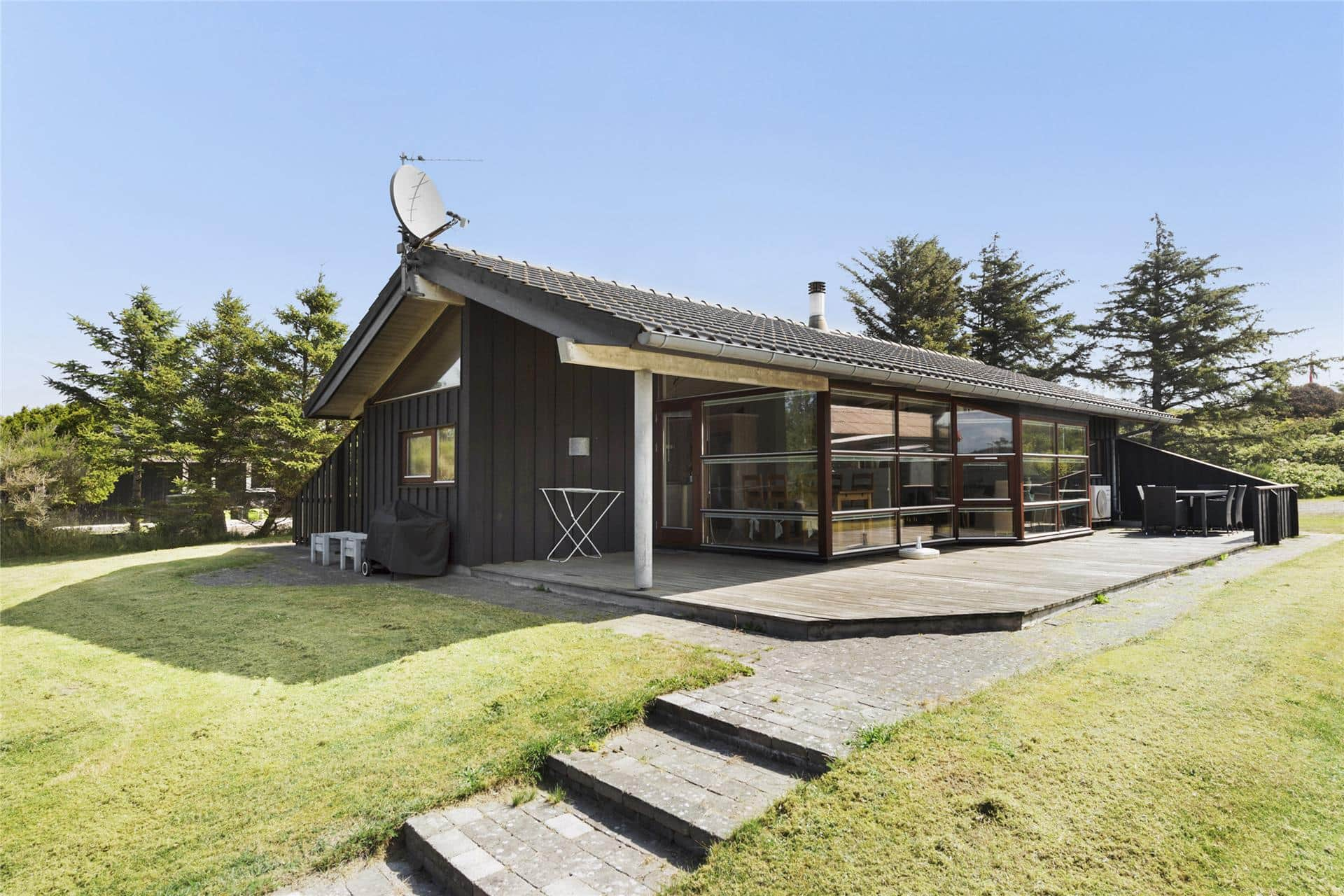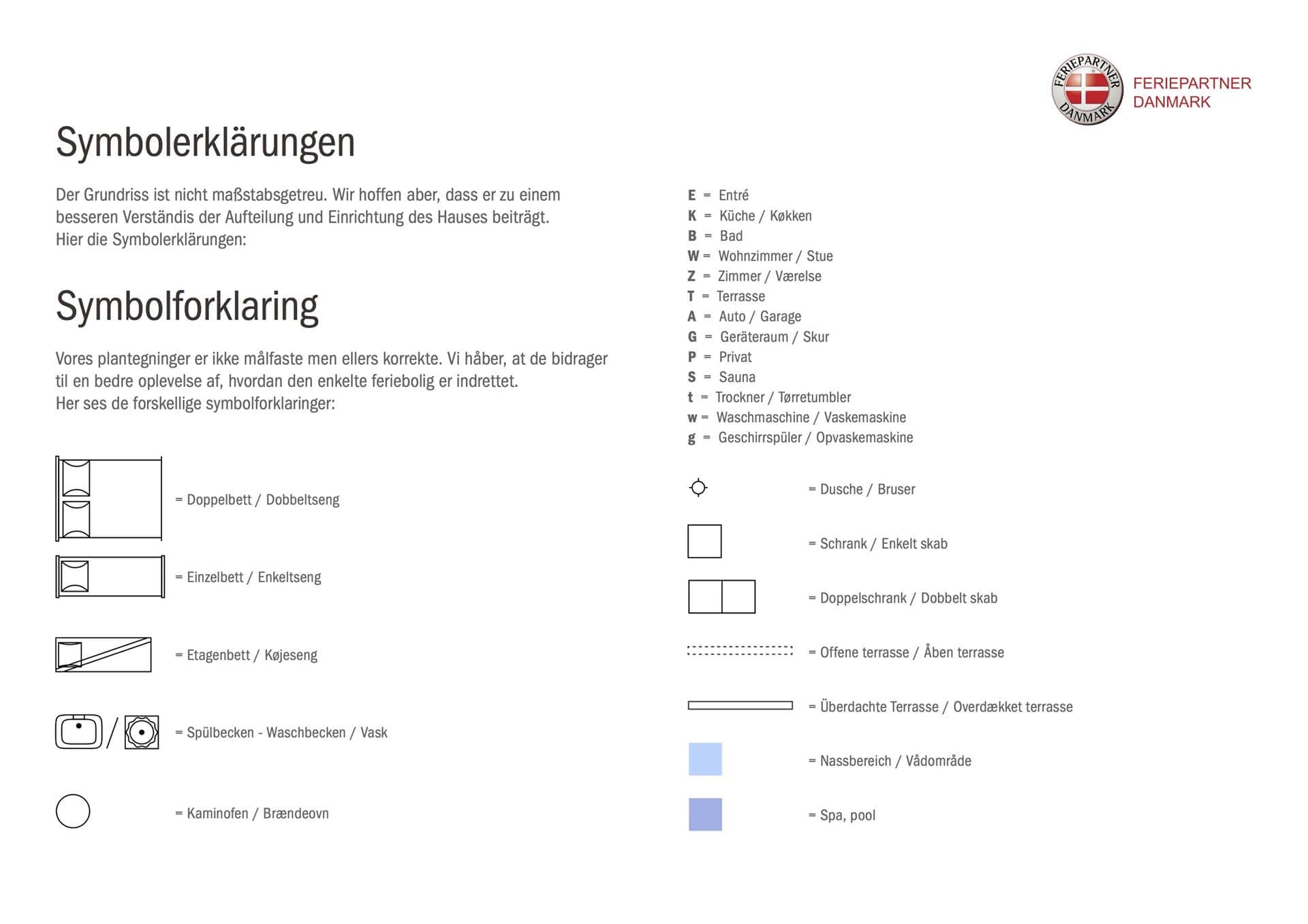 Gallery
Floor plan
Map
Gallery
Description
Liebhaberhaus in beliebter Lage in Blokhus
Dieses schöne Luxushaus mit allem erdenklichem Komfort steht auf einem Rasengrundstück im Herzen von dem beliebten Badeortes Blokhus!
Einrichtung
Das Ferienhaus ist toll und luxuriös u. a. mit einem schönen Wohnzimmer, kombiniert mit Küche und Esszimmer, ausgestattet. Helle und große Schlafzimmer sowie ein tolles Badezimmer mit Whirlpool und Sauna. Holzboden und Fliesen im ganzen Haus, Holz an den Wänden und Decken sowie guter Lichteinfall. Ein klassisches und sehr typisch skandinavisch eingerichtetes Ferienhaus.
Draußen
Das Ferienhaus liegt auf einem Rasengrundstück mit vielen Möglichkeiten zum Spielen und Ballspielen für die Familie mit Kindern. Hier sind sie über das ganze Jahr ungestört und können in Ruhe die schöne Umgebung genießen. Schöne in Süden und Westen ausgerichtete Terrasse. Eine tolle windschützende Bepflanzung mit Kiefern umgibt das Grundstück und sorgt für Privatsphäre.
Lage
Das Ferienhaus ist nur einen kurzen Spaziergang von einem der besten Badestrände Däenmarks entfernt. Hier weht am Turm der Rettungsschwimmer während der Sommermonate die Blaue Flagge. Ebenfalls ist es nur ein kurzer Weg in die Ortsmitte von Blokhus, wo Sie während der Sommermonate ein reges Treiben mit guten Shoppingmöglichkeiten und zahlreichen Restaurants erleben können. Blokhus ist ein guter Ausgangspunkt für einige von Nordjütlands Attraktionen z. B. Fårup Sommerland, Aalborg oder vielleicht einen Ausflug nach Skagen.
GRATIS! Verleih von Bollerwagen, Kinderstühlen und Kinderbetten (Abholung und Rückgabe beim nächstliegenden Feriepartner-Büro) 
Show more
Facilities
700 m to the beach

Internet

Whirlpool

Sauna

Walking friendly

Smoking not allowed
House information
6 adults
Pets not allowed
95 m² house
985 m² plot size
Built in 2004
Smoking not allowed
Toilet
Shower
Whirlpool
Sauna
Distances
700 m to the beach
700 m to a shop
700 m to a restaurant
2.5 km to a golf course
Energy / Heating
Wood stove
Electric heating
Heat pump with cooler
Avg. energy consumption winter 30 kWh/day
Avg. energy consumption summer 18 kWh/day
Water included
Electrical appliances
Dishwasher
Washing machine
Tumble dryer
Coffee machine
Electric water kettle
Microwave oven
Rrefrigerator
Ffreezer
Oven
Electric plates
Range hood
Multimedia
TV
Satellite
Danish TV
German TV
DVD
Internet

Free Wi-FI III – mail, surf, Facebook, HD streaming, Gaming

CD
Radio
Extra
Allergy friendly
Walking friendly
Surroundings
Terrace 2

Covered terrace

Open terrace

Garden furniture
Deck chairs
Parasol
Show all facilities
Floor plan and interior overview

Bathroom
Toilet
Shower
Whirlpool
Sauna
Washing machine
Tumble dryer
DVD
Under floor heating
Kitchen
Dishwasher
Coffee machine
Electric water kettle
Microwave oven
Rrefrigerator
Ffreezer
Oven
Electric plates
Range hood
Under floor heating
Livingroom
Wood stove
TV
Satellite
Danish TV
German TV
CD
Radio
View interior overview
Consumer information
Electricity (kWh)
0.35 EUR
Safety Included – your safety when you rent from us
Safety Included is insurance that guarantees you a good experience, even if an accident occurs. You always get the insurance with your booking at Feriepartner at no extra charge. The insurance is offered in collaboration with Gouda Travel Insurance.
Illness cancellation insurance without excess charge
Travel cancellation
Unemployment (cancellation)
Insolvency insurance (home owner and agency)
Home contents/liability insurance
Doctor-on-call
Price guarantee (you will not find Feriepartner's holiday homes cheaper elsewhere)
Member of the Holiday Home Renters Industry Association
More about Safety Included
Less about Safety Included
Season prices 2017
Price per week
23. Aug - 25. Aug
23. Dec - 5. Jan